2021.10.15
Honorees of Energy Innovation Program ENECHANGE Insight Ventures 2021 Announced
Three energy ventures with solutions for EV charging software, grid management platform, and carbon accounting and management platform awarded as Honoree
ENECHANGE Ltd. (Head office: Chiyoda-ku, Tokyo, CEO: Yohei Kiguchi, COO: Ippei Arita; hereafter: ENECHANGE) are pleased to announce that three companies, ev.energy (UK), Leap (US) and Persefoni (US), have been selected as Honorees in the first cohort of energy innovation program ENECHANGE Insight Ventures 2021 (EIV2021), organized by ENECHANGE. The ceremonies at the EIV2021 Summit, which was held both online and offline on Wednesday, October 13 and Thursday, October 14, included a talk session with the three Honorees and a presentation of results by past winners.
EIV2021 focused on Japan's Green Growth Strategy, which sets out plans for carbon neutrality by 2050. The team screened over 600 ventures, mainly from Europe and the U.S., with cutting-edge technologies in this field. The list was narrowed down to 21 companies, who were invited to participate in this edition's cohort. The Honorees were selected after a series of interviews and collaborative discussions with the ENECHANGE Group and 14 Japanese sponsors.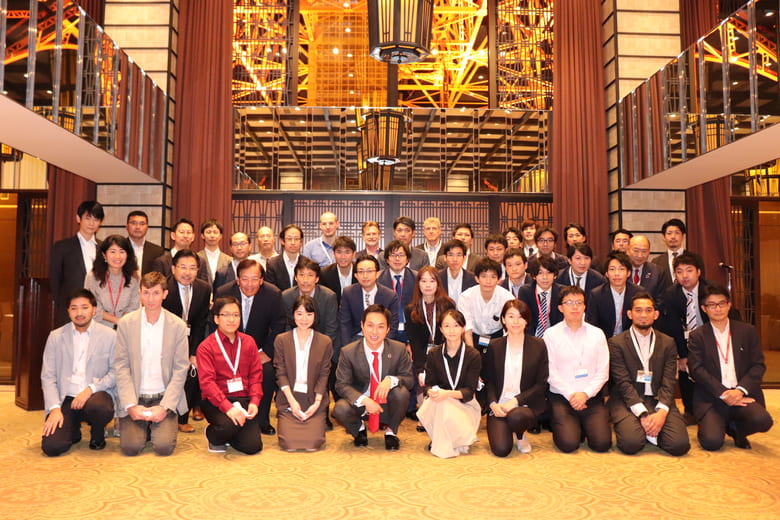 The three companies selected this time are: ev.energy (UK), which develops software for charging electric vehicles (EVs); Leap (US), which provides a cloud-based load management platform for demand response (DR) aggregators; and Persefoni (US), which provides a carbon accounting and management platform.
EIV is a joint effort by Japanese energy-related companies to accelerate and revitalize innovation in the Japanese market by aiming to match more global energy tech companies with domestic energy companies. The event was launched in 2018 as the Japan Energy Challenge (JEC) and changed its name to EIV this year. This year's event is the fourth time it is held since inception.
EIV2021 Cohort 1 Honorees (3 Companies)
Company name

Field

Business/service

ev.energy

(UK)

EV Infrastructure

ev.energy is a software platform that optimizes the time of charging based on cost, emissions or grid requirements. The platform is used by multiple energy companies, retailers, EV manufacturers, etc., as well as tens of thousands of drivers across Europe, Asia, the USA, and Australia. They offer real-time data collection, billing, invoicing, and customer analytics.

Leap

(US)

DR and VPP Management Platform

Leap provides DR aggregators with a platform to manage the load of the grid in the cloud, including through VPPs. The open, hardware-independent standard allows devices of any size and type to be connected and managed. They offer options for load reduction and bidding collectively into the wholesale market, helping to improve the profitability of key distributed energy resource (DER) partners.

Persefoni

(US)

Carbon Footprint Management Platform

Persefoni provides a carbon accounting and management platform. They enable organizations to measure, analyze, plan, forecast, and manage reporting of CO2 for their organization and investment portfolio. The platform is capable of accounting for Scope 1, Scope 2, and Scope 3 emissions in all areas with 100% compliance to the Greenhouse Gas (GHG) Protocol. As a SaaS-based service, new features are updated every two weeks based on market demand, policy developments, and customer priorities.
Comments from Cohort Winners
Nick Wooley, CEO & Co-founder of ev.energy

Over the next 10 years the Japanese electric vehicle market is going to undergo rapid growth. Through ENECHANGE Insight Ventures, we've developed key relationships within the energy sector, who share our vision to decarbonize transport and the determination to roll out ev.energy's smart charging services to drivers across Japan.
Thomas Folker, CEO & Co-founder of Leap


Leap is excited to participate in ENECHANGE Insight Ventures. It gives us even greater insight into the energy market in Japan, and access to leading energy companies. Leap enables DERs to participate in grid services markets and we look forward to helping Japan achieve its grid decarbonization goals.
Kentaro Kawamori, CEO & Co-founder of Persefoni 

Japan is a leader in the fight to combat the effects of climate change, and it's because of the tireless work of organizations like ENECHANGE that the country – and globe – is getting closer to the goal of net zero emissions. The Persefoni team is thrilled to be named as honoree of EIV 2021 and to present at the EIV Summit, and we're excited to work together to focus on decarbonizing enterprises, governments, and organizations around the world.
EIV2021 Subscribers (Sponsor Companies)
Pro Sponsor:ENEOS Corporation,KDDI Corporation,Tohoku Electric Power Co.,Inc.,TOHO GAS Co.,Ltd.,Panasonic Corporation,Mitsui Sumitomo Insurance Company, Limited,Mitaden co.,ltd.,Nihon Unisys, Ltd.,Looop Inc.
Basic Sponsor:OSAKA GAS Co., Ltd.,Shimizu Corporation,Hokuriku Electric Power Company,Rakuten Energy. Inc.,JGC Japan Corporation
Sponsor & Organizer:ENECHANGE Ltd.
※Japanese alphabetical order
Comment from Yohei Kiguchi, Representative Director & CEO of ENECHANGE Ltd.(organizer of EIV)

In EIV2021, technologies and services that are considered essential for realizing a decarbonized society, such as technologies for utilizing distributed resources such as EVs and VPPs, and measuring carbon footprints, have attracted much attention. We have already received awards of excellence for our past efforts. In the same way that the companies selected as Honorees in previous years are already working to commercialize their products in Japan, we hope that the three companies selected this time will also commercialize their products in Japan and contribute to the decarbonization of Japan.
As a company born in the United Kingdom, we will utilize our network in Europe and work together with the sponsors to promote initiatives that are at the forefront of the times in order to realize a decarbonized society.
About ENECHANGE Ltd.
ENECHANGE is an energy technology company that promotes a carbon-free society through digital technology with the mission of CHANGING ENERGY FOR A BETTER WORLD. We offer services based on data utilization in the field of the 4 Ds of Energy: Deregulation, Digitalization, Decarbonization, and Decentralization. Our company's roots come from an energy data lab at the University of Cambridge, UK, a country where liberalization is well advanced. ENECHANGE has a British subsidiary, SMAP Energy Limited, as well as a global network and analytical technology for energy data.
URL: https://enechange.co.jp/en/
■Inquiries
pr@enechange.co.jp