2021.11.01
Launch of the ENECHANGE EV Charging Service
Installation of chargers equipped with a credit card payment system will also improve the value of shared parking spaces
ENECHANGE Ltd. (Head Office: Chiyoda-ku, Tokyo; Representative Director & CEO: Yohei Kiguchi; Representative Director & COO: Ippei Arita) will begin offering the ENECHANGE EV Charging Service with the aim of improving the convenience of EV charging and increasing the value of parking spaces.


ENECHANGE EV Charging Service Logo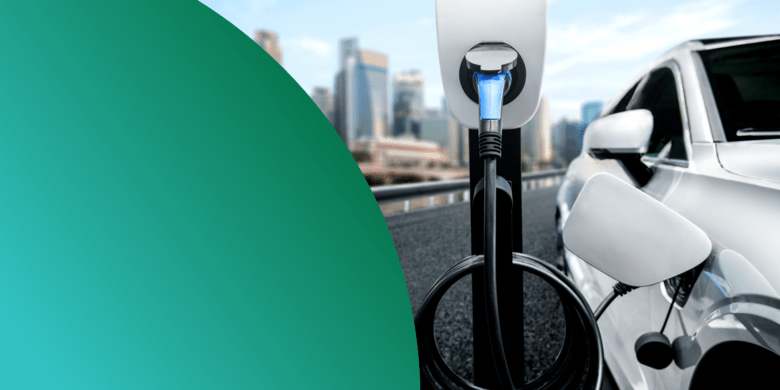 Background and Purpose
The Japanese government has adopted a policy of 100% electrification of new passenger car sales by 2035, with the aim of achieving carbon neutrality by 2050. In line with this policy, 150,000 charging infrastructure units will be installed with the aim to provide the same level of convenience as internal combustion engine (ICE) vehicle refuelling, including:
-10,000 fast chargers at service stations where existing infrastructure can be effectively used
-30,000 public fast chargers
-100,000 public chargers
The number of EV chargers currently installed in Japan is just 35,000 (27,600 chargers and 7,835 quick chargers*1).
*1 Source: FUJI KEIZAI CO., LTD. "Survey on the diffusion trend of charging infrastructure for EVs and PHVs in 16 major countries including Japan, China and the U.S." (June 29, 2021)
In recent years, a number of EV charging infrastructure management companies in the U.S. have gone public, and have been highly valued in the stock market since their IPOs.
Recently listed EV charging infrastructure companies
Company Name

Date of Listing

Market Cap*2

FY 2021
Pro forma sales

*2

PSR

*3

Target Countries

Tesla
Jun. 2010
$1,119.0B
$51.1B
21.9x
Global
Charge point
Mar. 2021
$8.0B
$231.8M
34.5x
USA
Europe
EVgo
Jun. 2021
$2.5B
$20.3M
121.4x
USA
Volta
Aug. 2021
$1.3B
$34.3M
38.3x
USA
Blink
Feb. 2018
$1.3B
$16.2M
82.5x
USA
*2. Yahoo Finance Market Cap, Revenue estimate (29/10/2021)
*3. Price to Sales Ratio
As an energy tech company supporting decarbonization, we will work to expand the use of EVs and charging infrastructure in Japan by providing the "Enechange EV Charging Service" to owners who want to increase the value of their parking spaces.
Overview of ENECHANGE EV Charging Service
This is a service that allows owners of land or buildings with parking space for cars to install regular EV chargers with no initial cost and only a monthly fee. The service also returns a portion of the sales generated by the use of EV chargers to the owners. The EV chargers used are compatible with credit card payment systems, and anyone with a VISA or Mastercard can use them without having to register as a member.
There is no need to worry about additional costs, as the monthly fee includes the equipment usage fee, installation work, equipment warranty, and insurance*4.
Owners can easily start an EV recharging business by adding value to their parking spaces, and this will not only attract customers who own EVs, but will also improve convenience and service.
*4 Depending on the installation location of the device, additional installation costs may be required.
ENECHANGE EV recharging service website: https://ev-charging.enechange.jp
Recruitment of Sales Partners
We are looking for sales partners (e.g. electricians) who can support the sales of our ENECHANGE EV Charging Service. In addition to commissions based on the number of units sold, we anticipate continuous business relationships, derived from e.g. the installation of EV chargers and equipment maintenance.
ENECHANGE EV charging service sales partner recruitment website:https://ev-charging.enechange.jp/ev-partner
Comment from Yohei Kiguchi, Representative Director & CEO of ENECHANGE Ltd.

The development of EV charging infrastructure is essential for promoting the adoption of EVs. The Japanese government has also announced a policy to expand the charging infrastructure in order to achieve 100% electrification of new passenger car sales in Japan by 2035. With the launch of the ENECHANGE EV Charging Service, we will work to contribute to the expansion of EVs and charging infrastructure.
As renewable energy increases in the future, it will become more important for consumers to adjust their supply and demand to curb power consumption and shift demand to peak times. In order to make effective use of the electricity generated by renewable energy resources, we will consider the possibilities of demand response (DR) applications which utilize EV charging infrastructure to control charging times.
About ENECHANGE Ltd.
ENECHANGE is an energy technology company that promotes a carbon-free society through digital technology with the mission of Changing Energy For A Better World. We offer services based on data utilization in the field of the 4Ds of Energy: Deregulation, Digitalization, Decarbonization, and Decentralization. Our company's roots come from an energy data lab at the University of Cambridge, U.K., a country where liberalization is mature. ENECHANGE has a British subsidiary, SMAP Energy Limited, as well as a global network and analytical technology for energy data.

URL: https://enechange.co.jp/en/
■For press inquiries, please contact
ENECHANGE Ltd. Public Relations: Tokiko Nakata, Yumi Ota
pr@enechange.co.jp
■For inquiries about the service, please contact
ENECHANGE Ltd. New Business Development Office: Yoshihisa Naito
nb-contact@enechange.co.jp